What is CrowdBlur? Crowdblur is a immersive directory of local bars and restaurants. All venues are hand curated local businesses. We feature a 360 degree photo of your venue, a brief description, a photo gallery and a discreet short video clip that periodically updates. There are no reviews to worry about. No content to update.  No emails to check. No page or listing to manage. No content or photos to upload. We do everything needed to get your business on our platform. 70% off all internet traffic is video. 90% of internet users find video helpful when making a purchase. 33% of time spent online is watching video.
How much does it cost? Normally our hardware deposit is $200. We are currently waiving hardware deposits during our launch.
How does it work? With electricity, WiFi, and proprietary hardware/software that we created.
Is there a monthly cost? All venues that sign up during our launch phase will never pay a monthly fee as long as they remain an active venue by allowing the unit to stay connected to WiFi and power.
Is this monitoring me? No. CrowdBlur does not collect data from users or venues.
What if I am not busy? A common misconception is that users are looking for a place that is busy.
Actually users are looking for is an experience that is tailored to their preferences…
A chill patio experience.
Lasers and a DJ in front of a huge LED board.
A bar with 90's arcade machines.
A speakeasy or chill bar with signature artisan cocktails.
Maybe a dive bar where smoking is allowed.
A posh club with vip tables that are great for snapchat selfies.
An underground club with booming bass with a  specific DJ's.
A  pet-friendly beer garden with rotating taps and a live musician.
A place to sip whiskey and play jenga or other board games
Our users may look for multiple venues in a single night. For example a bachelorette party would look for dinner and wine prior to bar hopping or clubbing.
What if I change my mind? Simply call us at 813-504-8884 and we can send you a postage paid envelope.
How long does it take? 20 minutes to install, configure and show you an example of the 5 sec video.
Is there sound on the video? No.
What does the install look like? Our newest units are custom fabricated in the shape of our logo and feature LED lights that are programmed according to venue specifications or our brand colors.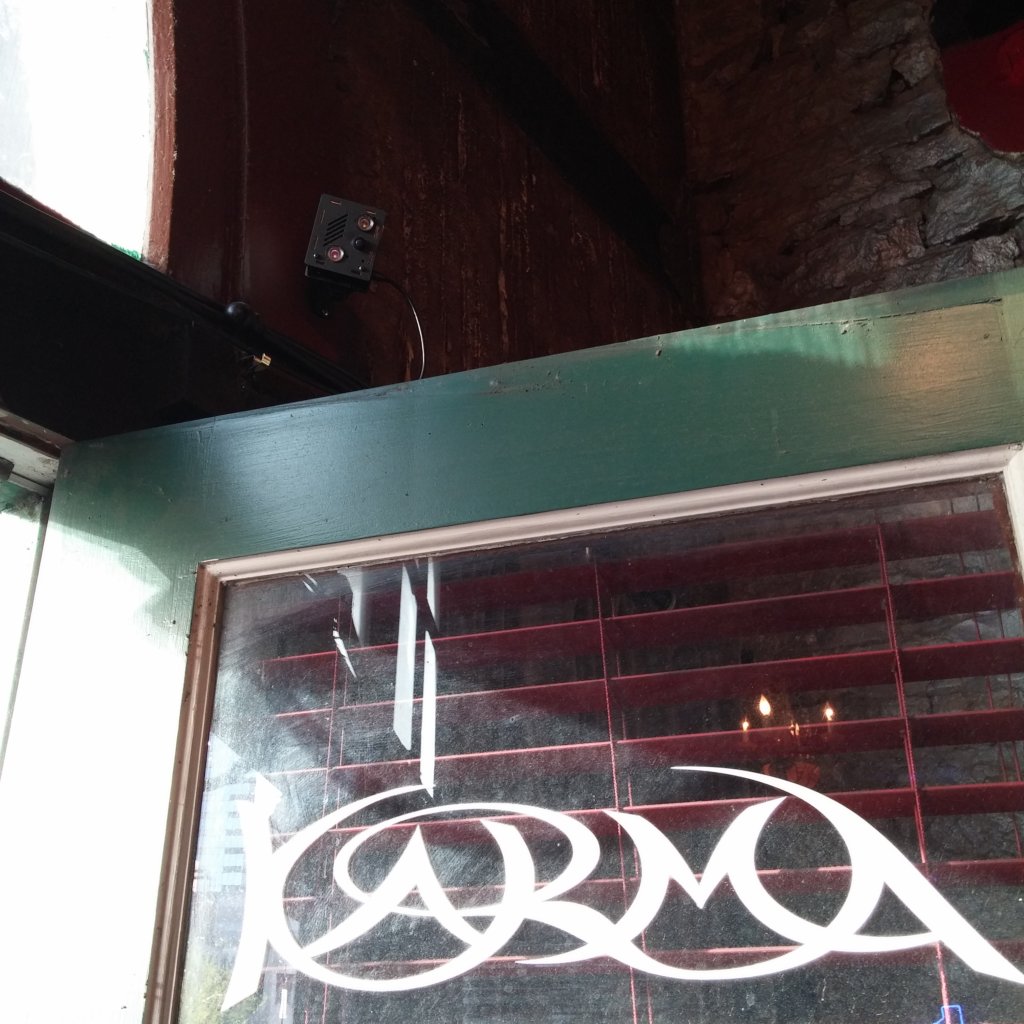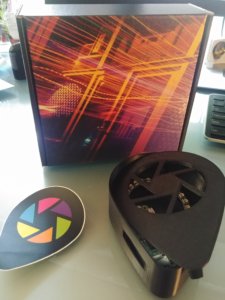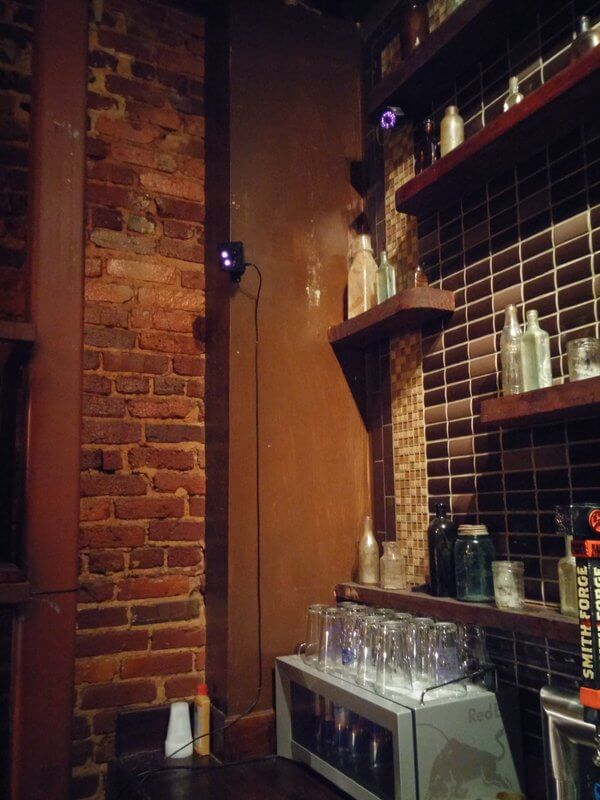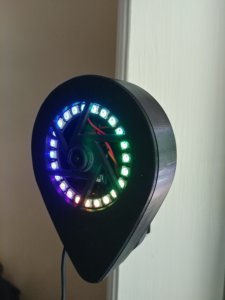 What does the video look like?
Karma Lounge -105 E 5th St. Austin, TX