Flosstradamus HDYnation tour at the tabernacle in Atlanta, Ga was literally out of control with special guests, production, venue, crowd vibes, openers and of course the music. From Drowning Pool to Los Del Rio Floss showed off how throw down any track at a show ans make it flow. Total control.
Gent and Jawns alone were worth the ticket price for me. Been stuck on that Collecta song for a minute and the old garbage pail kids artwork…. They set the tone for an incredible night – do yourself a favor and check out the Gent Jawns remix of Skrillex MUST DIE! – VIP's along with their Faded EP. They are on our list of artists to watch out for in 2017. They have a style reminiscent of the 2000's Florida break beat sound that was ever so popular with a trap influence.
Slushii played a great set as well. Check out his remix of Kai and Skrillex Mind
Well for the intro…here's a video
Pretty much from that point on it kept getting more turnt…
Surprise Guest Travis Porter – 3 Live Crew – Street Execs…
Floss Rave
Mannequin Challenge
Waka Flocka #ATLHOE
Bass Family's After Dark finished off a great night.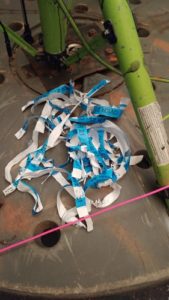 A lot of folks from the Floss show made it to Atlanta After Dark.